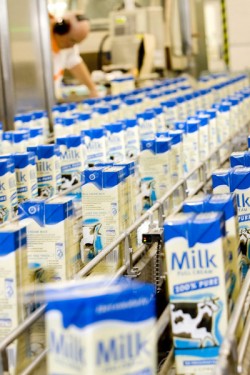 Murray Goulburn, Australia's largest dairy foods processor and marketer announced changes to its Northern Victoria operations. A significant reduction in local milk production in Northern Victoria and Southern Riverina in recent years has prompted the company to close its Rochester operations, placing the facility into a "care and maintenance" program – with the aim to reopen once higher milk production levels return to the region.
Gary Helou, Managing Director, Murray Goulburn, said the latest changes the company has made to the Murray Goulburn's Northern Victoria operations will not affect the company's ability to supply both domestic and international customers.
Although the changes were difficult, Mr Helou insists they were necessary to improve manufacturing efficiencies, increase Murray Goulburn's global competitiveness and deliver higher farmgate prices.
"It is difficult to lose good people who have worked hard for the company. We will be doing all we can to support affected staff over the coming months, including arranging counselling, financial advice and job transitioning services," he said.
The reduction of employees will see  64 positions lost. Murray Goulburn currently employs more than 2,000 people, mostly in rural and regional Australia, and contributes an estimated $6 billion to the Australian economy.