Apertura Magazine, a leading business magazine in Argentina, has recognised Amcor Rigid Plastics as one of the best employers in Argentina with 200 or fewer employees.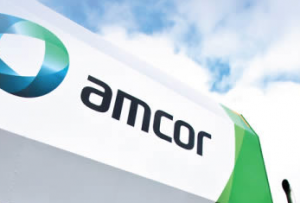 "We're thrilled to receive yet another top employer ranking from Apertura magazine," said Juan Cazes, general manager of Amcor's Argentina business.
"This is truly a great honour and a testament to our highly focused organisational development process which includes a strong commitment to workforce development and training."
Amcor, one of the world's largest manufacturers of plastic packaging for food, beverage, spirits, home/personal care, and healthcare industries, operates two manufacturing sites in Pilar, Buenos Aires, and Ushuaia, Tierra del fuego, where it manufactures polyethylene terephthalate (PET) preforms and a wide range of PET beverage containers.
Amcor's Pilar site was also recognised for going 10 years without a lost time injury (LTI) and was awarded an internal CEO award for corporate social responsibility, while the Ushuaia plant was recognised by the local government with a corporate social responsibility award.
The company has been a Top 10 leading employer in Argentina and this year it was ranked fifth.
"Five years ago, Amcor launched an organisational development process which was part of its overall business strategy to improve branding and increase sales. The process focused on attracting, hiring, and developing talent and re-engineering all organisational structures so that the talent pool met the organisational goals and fulfilled the business plan," said Nicolas Sylvester, Amcor Argentina's human resource manager in a media release.
Amcor also announced that its StayClean packaging won a WorldStar award at the World Packaging Organisation (WPO) 2015 competition.
"We are honoured to receive this award as it recognises Amcor's continuing efforts to provide innovative packaging solutions," said Tom Cochran, Vice President and General Manager – Americas & Medical Europe, Amcor Flexibles Europe & Americas.
"We are committed to investing in the products, processes and services that meet our customers' unique needs and we are proud to be distinguished by winning a WorldStar award.  This follows StayClean's Flexible Packaging Association 2014 Silver Award in Technical Innovation."