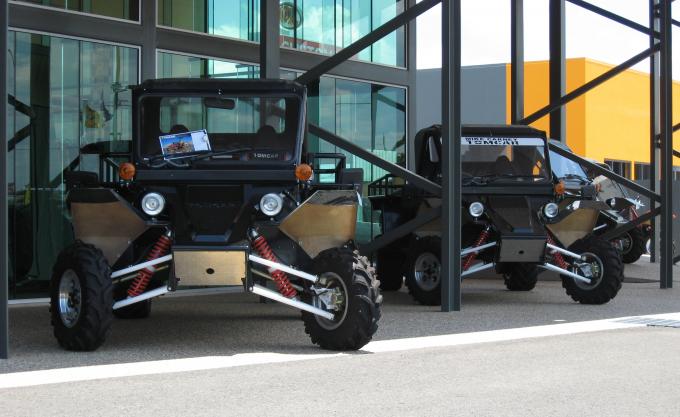 A boost for Australian Manufacturing was unveiled, with the Minister for Manufacturing, Exports and Trade Richard Dalla-Riva announcing an agreement between Tomcar Australia and local component maker MTM Auto to manufacture a specialist off-road commercial utility vehicle at Oakleigh.
"This is an exciting new chapter in the proud history of automotive manufacturing in Victoria," Mr Dalla-Riva said.
"This historic deal will see Tomcar become the first all-terrain vehicle to be manufactured in Australia, creating 50 direct jobs and an expected 300 down stream jobs for the automotive industry."
In a statement from the company, 'the ultra-functional, durable and versatile off-road utility vehicle is fit for commercial and private use, and as many as 5,000 Tomcars will be produced in the next few years at MTM. Tomcar plans to source almost 80% of the vehicle locally – making it a truly Australian vehicle.' Tomcar
The company said Melbourne was chosen because of the reputation Victoria has with advanced vehicle manufacturing
"Up to 5000 Tomcars will be produced over the next five years, supplying the farming, mining, tourism, search and rescue, police, recreational and national parks industries with durable and versatile off-road utility vehicles that are suitable for commercial and private use," Mr Dalla-Riva said.
Tomcar is currently planning to export the vehicles to the Pacific region, with the aim of bringing further revenue to the state.
The Tomcar can be seen up close at this years Melbourne F1 Grand Prix, where it will be displayed.