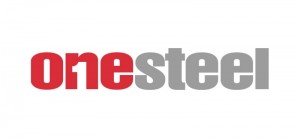 OneSteel Limited  announced yesterday that it will cease manufacturing at its Oil and Gas Pipe (OGP) business,  in Kembla Grange, NSW.
The shut down, effective from 31 May 2012, is due to the company's review of its Australian steel business product portfolio and facilities footprint.
Currently manufacturing and selling approximately 40 to 50 thousand tonnes per annum of pressure pipe to the oil and gas and steel distribution markets in Australia, One Steel currently employs 56 people at the facility. 'The company has been keeping the employees of this business aware of its challenges for some time, and will continue to provide support and assistance leading up to its closure.' One Steel.
In a statement from the company 'today's announcement will result in a write down of assets in the company's Distribution segment of approximately $13 million inclusive of goodwill, and a restructuring charge of approximately $5 million (both before tax) in the company's results for the year ended 30 June 2012. It is expected that restructuring costs will be substantially funded through the realisation of working capital.' One Steel.