Stratasys has introduced new colours for its ASA thermoplastic and has announced that it is expanding its PolyJet technology (which offers more than 1,000 material options) by adding 20 two-component Digital Materials that combine Endur with other base materials.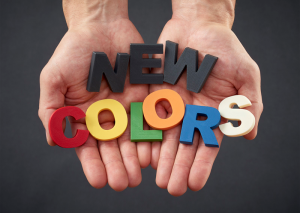 The company launched ASA, the all-purpose FDM material used for the production of prototypes, manufacturing tools and finished goods, back in September. The new colour options for ASA include red, orange, dark grey, yellow, and green, dark blue, white and light grey.
"ASA now offers the most colour options of any FDM material, allowing users the flexibility to create colourful parts that are UV resistant, strong and durable, "the company stated in a news release.
ASA is intended for manufacturers in numerous industries, such as automotive, outdoor tools, electrical, toys and sporting goods.
Endur is an advanced simulated polypropylene material that was launched in 2014. This material is intended for use with  Objet EdenV, Objet EdenVS, Objet Connex systems, Objet30 Prime and Objet30 Pro 3D Printers.
"By introducing Endur Digital Materials, we are giving customers more flexibility and versatility to 3D print durable prototypes," said Boaz Jacobi, director of product management for PolyJet consumables.
"It's a superior PolyJet solution for living-hinge and snap-fit applications."
Endur offers numerous prototyping benefits to a wide range of manufacturers in the consumer goods, household appliances, automotive parts, consumer electronics and lab equipment industries.
Endur Digital Materials are available for Objet Connex 3D Printers and can produce thin walls, living hinges, snap-fits and moving or assembled parts. Examples include containers, CD cases, gaskets, shoe soles or handles.
Stratasys introduced eight new rigid Digital Materials that offer a range of six grey shades and two white shades; twelve new flexible Digital Materials that offer a range of Shore A values; six of these combine Endur with TangoBlackPlus and six combine Endur with TangoPlus.
For more information about ASA's new colour options and Endur Digital Materials, visit Stratasys' website.