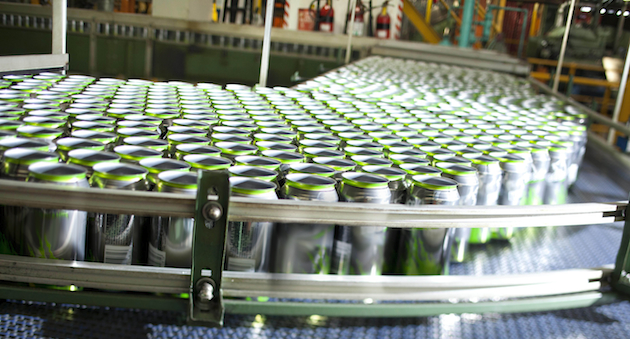 Amcor, the world's largest packaging company, announced its $238 million purchase of the Aperio group on 7 March 2012.
Aperio is a leading producer of flexible packaging products in the Asia Pacific with annual revenue of approximately A$350 million.  It adds 13 manufacturing facilities across Australia, New Zealand and Thailand to Amcor's 21 existing flexible sites.
The business will be the market leader in Australia and New Zealand and the acquisition of Aperio's manufacturing facility in Thailand is a valuable addition to Amcor's flexible packaging business in Asia.
The acquisition creates a strong business to compete with local and overseas competitors in the future by delivering economies of scale, efficiency and innovation.
"This is an important strategic opportunity for our Asia Pacific flexible packaging business" said Mr Ken MacKenzie, Amcor's Managing Director and CEO.   "The acquisition of the Aperio Group will enable us to deliver an improved offering to customers, particularly through innovation."
Net synergy benefits are expected to be $25 million, and the net cash cost to achieve these synergies also to cost $25 million, Amcor said.
The return on investment by the end of year three is expected to deliver more than 20 per cent inclusive of capital expenditure synergies.   The acquisition will be funded from existing facilities.
The acquisition of Aperio will push Amcor Flexibles Asia Pacific revenue to approximately A$1.2 billion from its 34 plants across Asia Pacific.
The acquisition is subject to ACCC approval and its decision is expected to be announced on 29 March 2012.
The AMWU has warned the ACCC that the acquisition could result hundreds of Australian jobs losses.
Investors have reacted positively to the announcement.
References
http://media.amcor.com/documents/Aperio-Acquisition-2012.pdf
http://www.aperiogroup.com.au/uploads/Aperio_Amcor_.pdf
http://www.amwu.org.au/read-article/news-detail/876/Packaging-takeover-could-cost-hundreds-of-jobs-warns-AMWU/