Leading Australian engineer and manufacturer Harrop Engineering has announced that it has formed a joint venture with key supplier Australloy Pty Ltd that will see the consolidation of their casting manufacturing and the integration of the current Harrop Casting Technologies (HCT) facility in Preston into Australloy's premises in Wingfield, South Australia.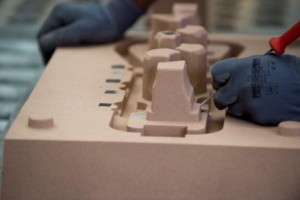 According to the official media release, the joint venture is the result of the year-long strategic review by Harrop and reflects the company's long-term commitment to maintaining manufacturing capability in Australia.
"Harrop began discussions with Australloy following an evaluation of expansion opportunities for our Harrop Casting Technologies and Harrop Engineering facilities in Preston. The consolidation of our casting manufacturing assets is a good result for both organisations. It will bring synergies and new opportunities for increased die casting and larger envelope sand castings. Importantly, by choosing Australloy as our partner, we will maintain the focus on outstanding quality for which we have become renowned," said Heath Moore (General Manager, Harrop Engineering).
Australloy provides high quality specialist aluminium castings in the industrial, defence and automotive OE/Aftermarket sectors, for both Australian and International customers.
"Australloy has developed a strong and successful working relationship with Harrop. Their requirement for a wide variety of high integrity castings fits well with our capability and capacity as an established supplier of specialist aluminium castings for Automotive, Industrial and Defence components. We see this joint venture as an important move to ensure that Australloy will successfully meet the challenges now facing traditional automotive suppliers," said Loui Burke (Managing Director, Australloy).
This is not the only partnership for Harrop as the company has formed numerous partnerships with a number of world-class vehicle and performance parts manufacturers since 1955.
For further information about Harrop Engineering, visit the company's website at www.harrop.com.au
For more information about Australloy, go to www.australloy.com.au