The AMWU's annual national delegate forums have heard an impassioned address from senior economics journalist Paul Cleary about the Australian mining boom and the cost to the country's manufacturing sector.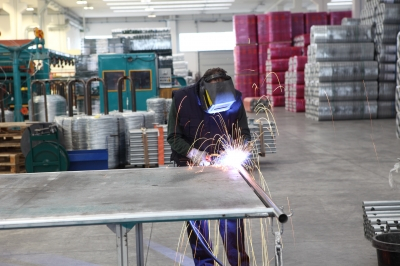 Speaking as an invited guest of the AMWU, Mr Cleary told delegates more attention is required from government on those industries suffering in the wake of a rampant resource.
"Since 2003 Australia has swapped its high-value exports with diversified economy for a volatile, capital-intensive industry.
"I don't think this is a terribly good strategy. While I think mining is an important industry, relying on it is not a safe way to run your economy."
Mr Cleary said Australia's manufacturing sector had been made less uncompetitive by the high dollar and sky-rocketing commodity prices.
Yet resource giants raked in billions of dollars in revenue from local minerals.
"I think the mining boom and high Australian dollar are here to stay. We are the sweet spot for resources. We are a first world country, we don't nationalise projects and yet we've pretty much got third-world rates of tax on our resources."
He said the union movement had an important role to play in holding resources companies to account on their procurement of local content and ensuring they made a bigger contribution to Australia's long term.
"I think there's been a real opportunity lost. In the first phase of the boom, metal and engineering companies in Australia actually did OK.
"Now all the big multinationals are sourcing their materials from offshore and brought in on modular construction."
He said it's positive to see there would be greater transparency in the reporting of local content levels and that "government had been made to listen in recent times."
Mr Cleary will conclude his round of speeches in Launceston at the Tasmanian State Delegate's forum tomorrow.
His book "Too Much Luck: The Mining Boom and Australia's Future" is published by Black Inc Books.
Published @ Australian Manufacturing Workers Union