Alcoa, a global leader in lightweight metals technology, engineering and manufacturing, has announced that it has completed the acquisition of Germany-based Tital, a leading manufacturer of titanium and aluminium structural castings for aircraft engines and airframes.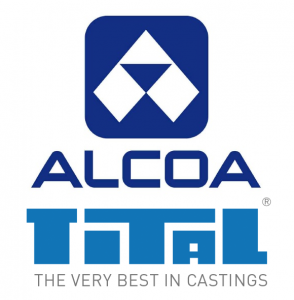 Alcoa said the acquisition of privately held Tital will strengthen its capacity to capture growing demand for advanced aircraft engine components, in particular, those made of titanium.
"We are combining two leading, innovation-driven businesses to continue increasing Alcoa's highly differentiated content on the world's best-selling airplanes and jet engines," said Olivier Jarrault, Executive Vice President and Alcoa Group President, Engineered Products and Solutions.
"This transaction supports our strategy of creating a more profitable future by growing our value-add businesses. Through these efforts, Alcoa will continue delivering greater sustainable value for our customers, employees and shareholders."
Alcoa believes that Tital's strong connections to European engine and aircraft manufacturers such as Airbus, SNECMA, and Rolls-Royce, will enhance its customer relationships in the region and beyond, allowing it to capitalise on strong demand growth in the commercial aerospace sector.
"Almost 70% of Tital's revenues are expected to come from commercial aerospace sales in 2019. Further, its titanium revenues are expected to increase by 70% over the next five years as manufacturers of next-generation jet engines look to titanium solutions for engine structural components," it says in Alcoa's press release.
Last year, Tital generated revenues of approximately US$100 million, more than half of which came from titanium products. Alcoa said it was in the process of implementing a robust integration plan to support Tital's growth and to further improve productivity, primarily driven by procurement, internal metal supply, manufacturing optimisation and leveraging its global shared services.
Alcoa said the integration plan will see Tital's business being integrated into its Engineered Products and Solutions (EPS) segment.
The transaction, which was originally announced in mid-December, was closed after Alcoa received all of the required global regulatory approvals.