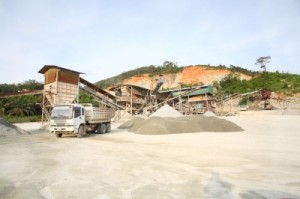 After battling with mining companies for the past two years, Australia's parliament finally passed a law levying 30 percent tax on coal mine and iron ore profits. The legislation, which was passed last Monday, is considered to be a major win for the minority government led by Prime Minister Julia Gillard.
All in all, 30 companies including Rio Tinto, Xstrata and BHP Billiton, will be affected. It is estimated the new tax will raise A$10.6bn or US$11.2bn during the first 3 years of its implementation.
Treasurer Wayne Swan was pleased and told the parliament, "This is indeed an historic day for economic reform, and an historic day for a fair go in Australia."
Amidst criticism, Gillard believe the new tax law will benefit all Australians. She said, "Australians know how important the mining industry is, but they also know that we can only dig up and sell the resources once."
The Prime Minister also believed that, "the Minerals Resource Rent Tax will deliver Australians with a fair return on the resources they own 100 per cent."
Small and Mid-tier Miners Condemn Tax
Although the said tax is designed to equally distribute benefits to other areas of the economy, a lot of miners are not in agreement.
Simon Bennison, Chief Executive of the Association of Mining and Exploration Companies said, "The tax is simply unfair to smaller emerging miners, and is so complex that the administrative and compliance burden on industry and government will be extreme."
"The introduction of this anti-competitive legislation in Australia will only further push investment capital offshore, and change our reputation as a safe place in which to invest," he added.
Originally, the Labor government was eyeing a 40 percent tax. The Greens Party tried to push the same 40 percent tax and even extend it to uranium and gold miners, but was unsuccessful.