Minister for Industry Ian McFarlane and the Anti-Dumping Commission (ADC) have imposed significant penalties on Chinese aluminium extrusions manufacturer PanAsia China following an inquiry into the alleged avoidance of the intended effect of duty concerning certain aluminium extrusions exported to Australia by the Chinese company.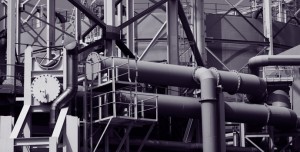 Manufacturing Australia (MA), the peak representative body for Australia's manufacturing industry, has welcomed ADC's decision against PanAsia China, saying it would help local manufacturers to compete on a level playing field with importers.
"The Anti-Dumping Commissioner, Mr Dale Seymour, and Minister for Industry Ian Macfarlane, are to be congratulated for taking a tough stance on the illegal practice of dumping," said Executive Director Ben Eade.
"Without strong anti-dumping enforcement, Australian manufacturers have little recourse against illegal dumping, a practice that has led some manufacturers to the brink of closure."
The inquiry into PanAsia China was initiated in 2014 by MA member Capral Aluminium on behalf of local extrusion manufacturers.
Based on recommendations resulting from the inquiry, the Minister imposed substantial dumping duties, totalling 57.6%, on all PanAsia China extrusion imports into Australia, as well as additional penalties in the form of back duties applied from the start of the investigation period.
"The ruling sends a clear message that the government and the Anti-Dumping Commission will act on illegal dumping and circumvention and the penalties will be significant. It's good news for local manufacturing and local jobs," Mr Eade said.
According to him, the inquiry gave lawmakers the chance to identify and tighten other loopholes that threatened local product.
"The Ramsay Inquiry into anti-dumping offers a fresh opportunity to identify areas where circumvention activity is still hurting manufacturers, such as in the minor modification of steel products. New laws must be tightened and implemented as quickly as possible," Mr Eade said.