Melbourne-based Red Lion Engineering has won a contract to supply leading-edge automotive engineering services to one of China's top 10 car manufacturers – Geely.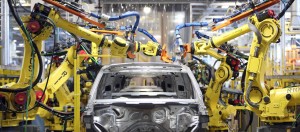 Red Lion Engineering is a Victorian company founded by former Holden senior managers. The contract was signed in Melbourne last week.
Geely was one of the companies invited to Victoria as part of the 2015 Australian Automotive Week (AAW) in Melbourne and the Andrews Labor Government's first inbound super trade missions under the Victoria Invitation Program (VIP).
A total of 35 local companies, including Red Lion Engineering, took part at the 2015 Australian Automotive Supplier Showcase.
AAW was established 14 years ago as an annual event to promote the expertise of the automotive sector while focusing on new ideas, and emerging trends and technologies within automotive and the wider manufacturing industry.
Minister for Industry, Lily D'Ambrosio, said the contract was a great result for Red Lion Engineering and Victoria.
"The Andrews Labor Government is supporting our automotive industry to successfully transition to other manufacturing opportunities, drawing on its skills in advanced manufacturing, design and engineering. This contract will create local jobs and growth, and further promote Victoria's automotive industry globally," the Minister said in a media release.
"The Andrews Government's inbound super trade missions will promote our local companies to a critical mass of international buyers. This contract is part of the boost in international investment and growth to come," added Minister for Small Business, Innovation and Trade, Adem Somyurek.