In line with its goal to pursue advanced manufacturing the State Government has decided to establish a Cabinet taskforce to oversee the South Australian economy's shift from traditional manufacturing to advanced manufacturing.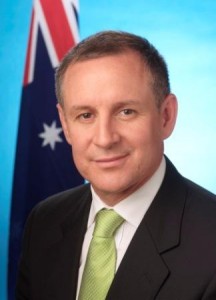 Members of the Growing Advanced Manufacturing Cabinet Taskforce include Premier Jay Weatherill, Manufacturing Innovation and Trade Minister Tom Koutsantonis, Treasurer Jack Snelling, Education Minister Grace Portolesi and Employment, Higher Education and Skills Minister Tom Kenyon.
"The recent decline in manufacturing's share of the economy shows why this must be a priority for government and industry," Mr. Weatherill said.
"We need to plan now for the economy we want in the future. Traditional manufacturing must evolve to compete in the modern global environment. To do this, the Government needs a sophisticated approach to engaging with industry and supporting advance manufacturing and growth in high-value markets."
"That is why we have established a taskforce to oversee the transition to a creative, agile and globally competitive advanced manufacturing industry that is led by – but not limited to – our mining, defense and clean-tech industries.", the Premier added.
The task force's first meeting was set last Monday and among the first order of business was the State Government's response to Thinker in Residence Goran Roos' report on advanced manufacturing.
Manufacturing Innovation and Trade Minister Tom Koutsantonis says the Roos report warns that there must be a shift from large-scale manufacturing to manufacturing where our competitive advantage is based on innovation rather than economies of scale.
"The Roos report will be an important contribution to how South Australia tackles this issue," Mr. Koutsantonis said.
"The taskforce will work with the Advanced Manufacturing Council, chaired by Goran Roos, to guide reforms both across government and industry. We will be announcing the Government's response to the Roos report this week."