Floods in Australia have remained to be a persistent risk.  The recent deadly floods have again raised anxiety to many affected Australians regarding the extent and coverage of their house and contents insurance policies.  Unfortunately, many have discovered late that their damaged properties and loss are not covered in such disastrous calamity.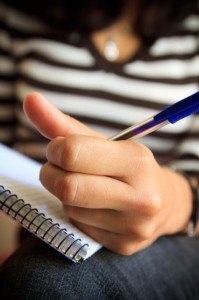 The Australian Securities and Investment Commission (ASIC) as the regulator in ensuring the rights of the consumers and the markets integrity, is focused in the proper implementation on insurance disclosures, the sales process, claims, and dispute handling.  They have created a guideline to help consumers get a well informed decision in buying the right insurance for their needs.
Review the coverage
Since flood in Australia is highly region-specific, it is important for consumers to consider the risk of flood when buying their house and contents insurance policy.  Also, if they have existing policy, consumer should review the extent and level of coverage they have purchased.  These are vital since most house and contents insurance policy does not cover flood damage.
Compare
The next thing to do is to find out which insurance companies offer floods insurance.  Insist on asking for a hard copy of their policy so you can review and compare different policies before purchasing the best protection that suits you.  ASIC highly recommends never buy insurance policy over the phone without reading the policy first.
Ask questions
While comparing covers, do not hesitate to ask questions especially how they define "flood" and the exclusions they have stated in their policy. 
After you have chosen the cover you need, it is time to compare the companies' services.  It is important to know if this company handles claims promptly and fairly since this is the chief reason why you are getting insured in the first place.
For further information on Australian Securities and Investment Commission (ASIC):  http://www.asic.gov.au/
You can check out the website of the Financial and Ombudsman Service for a list of accredited insurance companies:  http://www.fos.org.au/
For advice on claim disputes, you can visit The NSW Legal Aid Commission:  http://www.legalaid.nsw.gov.au/
Image: graur codrin / FreeDigitalPhotos.net