The Safety First Conference & Expo – Australia's first one-stop shop for safety professionals keen to gain new tools and up-to-date strategies for influencing safety outcomes – has confirmed Dr Rod Gutierrez, Principal Psychologist for DuPont Sustainable Solutions, as a keynote speaker of the event.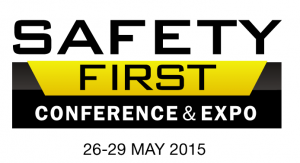 Dr Gutierrez, who is one of Australia's leading authorities in occupational stress and the management and prevention of psychological injury, as well as lead designer of the DuPont Integrated Approach (DnA) for Safety, will speak in the OHS Safety Leaders – Psychological Injury Premium Forum C on the vital topic of building resilience into the workplace to help protect workers from psychological injury in a fast-moving and imperfect world.
The session is expected to give OHS leaders first hand tools and practical framework to not only comply with work health & safety obligations but also understand the practicalities in recognising and preventing psychological health issues early, communicating to staff and responding to early indicators as well as re-engaging employees after they have returned to work.
"This Premium Forum will focus on the increasingly important topic of Psychological Injury in the workplace, and will include industry experts sharing their expertise on key themes, including early recognition and prevention of stress and psychological injury including depression and anxiety; psychosocial risk factors, and 'hands' on approaches to responding to mental health concerns," it says in the official press release.
"It will also include a topic specifically focusing on a major workplace safety concern: reengaging and motivating injured employees after they have returned to work. This session will be the third of Safety First Conference's Premium Forums providing opportunities for safety professionals to hear from and speak at a high level with leading workplace safety experts."
Each of the Premium Forum series is priced at $180, with discounts for registering for two forums (20% discount = $288) and all three forums (40% discount = $324). These events alternate with free, drop-in conference sessions, as well as Safety First's expo of dozens of innovative safety products and services.
The event – scheduled to take place on May 26—29 in Melbourne – will run alongside National Manufacturing Week – Australia's largest manufacturing event – and Austech, the country's premier advanced manufacturing & machine tool exhibition.
Entry to the Expo is free and by registering now, you can access updates and extra services, including My Event Planner planning tool that also helps you build your industry network beyond the four-day event.
For details and registration visit: safetyfirstexpo.com.au.