Queensland manufacturer of expansion joint products, Unison Joints, has become the first SME exporter to benefit from the Government's amendments to the Efic Act, which received Royal Assent last week.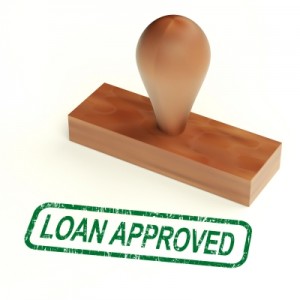 The amendments to the Act removed the legislative restriction on direct lending by the Export Finance and Insurance Corporation (Efic) in relation to the export of non-capital goods, which allowed Efic to lend directly for the export of all goods and to provide greater support for small and medium-sized Australian exporters.
The loan to Unison Joints was provided under the Export Contract Loan – a product that Australia's export credit agency created to accommodate the changes to the Act.
"Efic's ability to lend directly has resulted in big savings to our business, both in dollars and time, and its quick approval allowed us to move very quickly to secure an important export contract," said Paul Fulloon, Director, Unison Joints.
"We found the whole process with Efic very easy, with its streamlined application process helping to remove a whole layer of unnecessary due diligence."
Steele Environment Solutions Pty Ltd, a Victorian technology advisory and research firm, also received a loan under Efic's Export Contract Loan product.
"Efic provides an invaluable service that allows Australian SMEs to export innovation and value-added products to the world," said Bruno Angelico, the company's Managing Director.
Efic said the new lending flexibility was consistent with the Government's focus on having the agency help more Australian SME's through reducing red tape and the costs associated with accessing its services.
"Efic's greater ability to lend directly to SMEs will help to lower the fees and charges SMEs pay when accessing finance from Efic, due to the current duplication of credit and legal costs associated with having two parties (Efic as guarantor and the SME's bank as beneficiary) involved in each transaction," the export credit agency said in a media release.
"These changes will also help to make Efic's application and approval process more efficient, as well as increasing the number of SMEs, particularly smaller businesses, which can now access Efic's products and services more cost-effectively."
The agency, however, said it would continue to operate in the "market gap" and provide solutions to the SMEs only where the private market is "unable or unwilling" to help.
Efic's Managing Director Andrew Hunter said the changes were a further endorsement by the Government of the agency's role in helping more SME exporters and SMEs in an export supply chain.
"And with a third client also very close to signing, it's already clear that Efic's new lending flexibility will allow us to help even more SME exporters in all industry sectors reduce costs and receive the finance they need to succeed in international markets," Mr Hunter said.