The Australian Renewable Energy Agency (ARENA) has announced a $20 billion funding package under round two of its R&D Programme that promotes industry and research partnerships to develop and commercialise renewable energy technologies.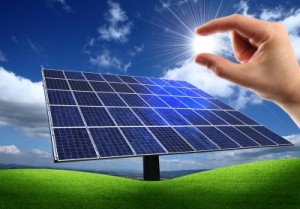 The new funding round was announced by ARENA CEO Ivor Frischknecht on Monday at an event held at RMIT University in Melbourne.
"I am pleased to announce up to $20 million for our second R&D round through ARENA's Research & Development Programme. This round will support industry and research partnerships to deliver R&D projects with practical applications and commercially-oriented outcomes that integrate renewable energy into networks, buildings and industrial processes," Mr Frischknecht said in a press release.
"ARENA understands the importance of supporting R&D projects to drive innovation and advance renewable energy technologies and solutions suited to the 21st century. Strong collaboration between researchers and industry will help ensure Australia's world-class renewable energy research is translated into commercial outcomes that increase the economic, social and environmental return on investment in R&D."
Mr Frischknecht said the Agency had consulted with key industry and research stakeholders to identify R&D priorities that would help meet the challenges facing Australia's energy market and future energy supply.
He said in order to apply for funding, applicants must be an eligible Australian research institute, university or business, the project must consist of R&D activities that involve an Australian Renewable Energy Agency and meet the programme priorities for Round 2.
"Proposed projects must address one of four priority technology areas and develop industry-research partnerships with at least one eligible Australian research institution (research partner) and at least one industry partner," Mr Frischknecht said, adding that grants are typically $500,000 – $5 million, with no individual grant exceeding $10 million.
ARENA has allocated up to $300 million over 2013-2022 for its Research & Development Programme to support projects that will advance renewable energy innovation and increase the commercial deployment of cutting edge technologies in Australia.
The Agency had recently provided over $166 million in Australian Government funding for the massive AGL solar project, which aims to increase knowledge in large-scale solar energy by constructing two solar photovoltaic (PV) power stations in New South Wales with a total generation capacity of up to 155 megawatts – enough to power 33,000 homes.