Minister for Industry, Lily D'Ambrosio has officially opened Allied Mills' newly upgraded frozen bakery manufacturing plant at Tullamarine.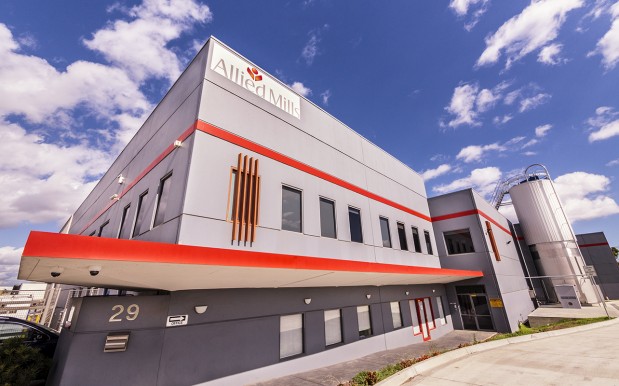 Tullamarine is Allied Mills' largest bakery which was purchased from Potts Bakeries Pty Ltd in 2012.
The company spent more than $21 million on the bakery upgrade to create a state of the art artisan bread line.
Speaking at the official launch of the refurbished bakery, Minister D'Ambrosio said the Victorian Government has provided Allied Mills with a grant to support capital investment of $25 million.
"Food and fibre is one of six key growth sectors in our Back to Work Plan, which we will invest in to help create 100,000 jobs," The Minister said.
"This investment by the Government and Allied Mills ensures that its 200-strong Victorian workforce is here to stay. By working with companies like Allied Mills, we're securing economic growth now and into the future."
Allied Mills employs more than 900 people across Australia and New Zealand and is one of Australia's largest suppliers of flour and bakery pre-mixes to hot bread shops, in-store supermarket bakeries and the industrial food service sector.
The company employs approximately 200 workers in Victoria across its flour mills in Ballarat and Kensington, the warehouse in Truganina and the bakery in Tullamarine.