Six draft labels, ranging from a pie chart to simple text, to the well-known "Australian Made" kangaroo logo with a gauge, will be road tested, the Federal Government has announced.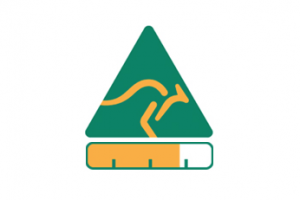 The new food labels will show consumers whether part, most or all of the food products on the supermarket shelves are made from Australian produce.
The survey was opened by the Federal Ministers for Industry and Agriculture, Ian Macfarlane and Barnaby Joyce.
"We have completed a two month industry consultation process, and we are now asking for consumer feedback from the very shoppers who will be in the supermarket making use of the new labels," said Minister Macfarlane in a media release.
"Consumers have told us loud and clear that they want more useful food labelling, and now we want to hear from them about which options they prefer."
A government working group was established in April to consider recommendations contained in last year's parliamentary inquiry report.
"Many consumers and food producers feel strongly about the need for clearer country of origin labelling. It's important that people can make informed choices about the food they buy at their local supermarket. We want Australians to have confidence in knowing where their food is coming from," added Minister Joyce.
The Australian Made Campaign, the not-for-profit organisation that administers and promotes the kangaroo logo, has called on consumers to "remember the roo" and back the symbol that has been backing Aussie industry and Aussie jobs for the past three decades.
"We have been lobbying for clarity and consistency in food labelling for years now, and worked with the Government on the current proposal," Australian Made Campaign Chief Executive, Ian Harrison, said in a media release.
"We strongly support action on food labelling and welcome the opportunity for consumers to have their say on the best system moving forward. There are three decades of understanding behind the Australian Made, Australian Grown logo, which is recognised by 98% of Australians, and trusted by 88% to identify genuine Aussie products and produce – we hope consumers will remember the roo and take a common-sense approach to voting."
Currently, the Made in Australia kangaroo logo can be used on food that is "substantially transformed" in Australia, even if none of the original produce is home-grown.
Complete the online community survey to have your say on Australia's country of origin labelling framework. The survey is open from 8am Tuesday 9 June 2015 until Friday 3 July 2015.