Stratasys has spun off its product-development workshop Bold Machines. Now, the unit is an independent entity that will be run by founder and CEO of Stratasys-acquired MakerBot, Bre Pettis.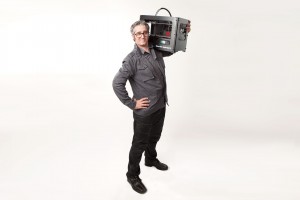 The company announced that Bold Machines will continue to use Stratasys 3D printers – including those under the PolyJet, Fortus and MakerBot lines – to explore the frontier of product manufacturing.
Bold Machines was launched in September 2014, by no other than Pettis himself. The unit focuses on incubating new products made with 3D printing technology.
"I have built tools that empower other people to build products for the last decade, and I'm excited to jump over the fence and build products myself. With a strong passion for innovation and the future of product design, we will begin a new chapter with Bold Machines. We believe that by changing the way things are made, 3D printing will have incalculable impact on our lives and our future," said Pettis.
"It's important to have entities such as Bold Machines to advance the adoption of 3D printing and make it more accessible. Bre is a visionary and has an unceasing desire to answer the question 'What's Next?' I look forward to a continued close-working relationship with Bre. Stratasys will continue to innovate new products, as well as work with its partners and customers to pioneer ground-breaking applications, to make 3D printing more accessible and widely adopted," said David Reis, Chief Executive Officer at Stratasys.
Stratasys acquired MakerBot two years ago in a $403 million deal, preserving its existing brand and management.