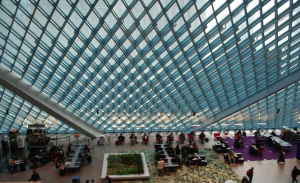 Manufacturing industry in Australia is set to face more competitive challenges in the future, as emerging economies such as China and India become more competitive. So, future manufacturing trends point to "high-tech, high-skill and high-wage manufacturing where we are competitive and where we have world-class capabilities and technology" (Senator Kim Carr, Innovation Minister, 2008). The goal is to set Australia apart from low-wage economies.
Setting out the trends to pursue, Future Manufacturing Industry Innovation Council was set up in 2008. The council will help companies, researchers and unions to increase manufacturing sector's capacity to take advantage of new technologies and new opportunities. Therefore, it is certain that future manufacturing trend point towards one that has high technology manned by high-skill workers.
Australia's future manufacturing will be innovative in times of highly competitive global environment. By introducing something new – an idea, method of device to products and business models will result in change that creates a new dimension of performance. Innovation achieved to its full potential will result in the innovation growth of economy, while at the same time fulfilling the government initiatives outlined above.
For more information about Future Manufacturing Council, please visit: http://www.innovation.gov.au/INDUSTRY/FUTUREMANUFACTURING/FMIIC/Pages/default.aspx
Image Source: SeattleLibraryDiamondSky.jpg by Kakisky