Rio Tinto, one of the world's major diamond producers, has announced its decision to conduct a strategic review of its diamond business. The review will include the exploration of other options for potential divestment of its diamond interests.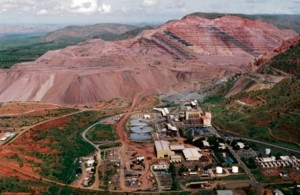 Harry Kenyon-Slaney, chief executive Diamonds & Minerals, said "We regularly review our businesses to ensure they remain aligned with Rio Tinto's strategy of operating large, long-life, expandable assets.
"The diamonds market outlook is very positive, with demand growing strongly and lack of new discoveries limiting supply. We have a valuable, high quality diamonds business, but given its scale we are reviewing whether we can create more value through a different ownership structure.
"This process may take some time. We're committed to keeping stakeholders informed about any key developments, and in the meantime are reassuring employees and the governments in the states and countries where we operate that it is very much business as usual."
Rio Tinto Diamonds currently produces about 15 per cent of the world's rough diamonds by volume through its 100 per cent control in the Argyle mine, 60 per cent of the Diavik mine and a 78 per cent interest in the Murowa mine. Rio Tinto Diamonds' share of the production from these mines are sorted and prepared for sale at its sales and marketing headquarters in Antwerp, Belgium.
Sources:
http://www.riotinto.com/media/18435_media_releases_21901.asp
http://www.riotintodiamonds.com