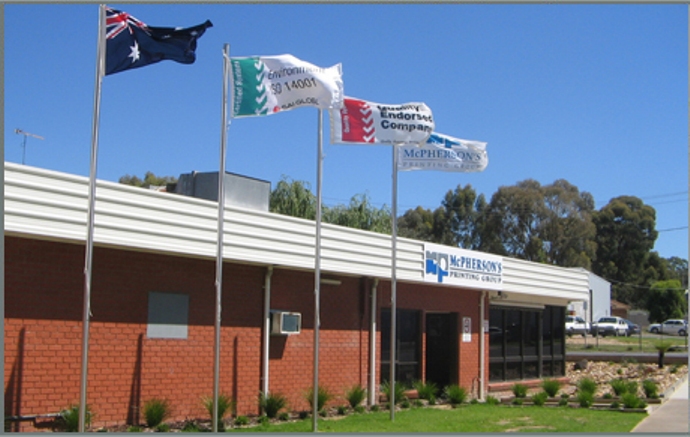 McPherson's Printing Group, a book printing company based in Maryborough, has decided to invest in a new automated digital inkjet book production line, worth $7 million.
The investment will allow the company to produce short print runs and faster turnarounds, which is important considering the availability of online ordering and e-books.
In addition, the new production line will translate to a much needed economic boost not only to the city but also to the surrounding region.
Minister Assisting for Industry and Innovation, Senator Kate Lundy, launched the digital inkjet facility during a ceremony at the company's printing plant yesterday.
"This is a vote of confidence in Maryborough and the region with the largest local employer investing millions in the future," Senator Lundy said.
"This new facility will allow employees at McPherson's Printing Group to develop new skills sets and will have knock-on benefits for the local economy.
"This technology has the potential to make Australian printers and printed books more competitive with offshore printing and overseas online retailers.
"This is a strong example of a high-value adding manufacturing company in regional Australia responding to a changing environment.
Nationally, the manufacturing sector provides almost one million jobs and around 350,000 jobs in regional Australia.
McPherson's employs over 250 people, 215 of which are based in Maryborough, making it the largest local employer in the region.
"In a time of economic transformation, McPherson's Printing Group is showing the way forward by investing in innovation to improve productivity," the Senator added.
The new press was installed in late January and is now ready for full production.
Source: http://www.katelundy.com.au/2012/03/29/maryborough%E2%80%99s-largest-employer-invests-in-the-future/