Drone operator Australian UAV has announced that it has officially opened its NSW offices that will be run by Andrew Chapman.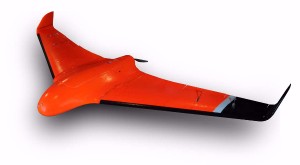 Mr Chapman joins Australian UAV direct from Skymount Unmanned Systems in Canada, which he founded to develop small unmanned aircraft and explore their commercial uses. He also served on the Board of Directors for Unmanned Systems Canada, the national body representing commercial drone operations there.
"We're very excited to have Andrew join the Australian UAV team. His background in aviation, technology and digital imaging is the perfect mix to ensure great results. We've had a lot of demand from NSW as people start to realise the benefits of more accessible aerial maps and imagery, so we're confident with the new office opening that we will see the business quickly expanding in the state," said Australian UAV founding director James Rennie in a media release.
"With our sparse population and track record for leveraging clever solutions, Australia is the perfect location for commercial drone operations to stretch their wings. The UAV industry is at a real turning point in offering efficiency gains and new capabilities across a wide range of industries. We're very excited about the prospects for us, our clients and the Australian economy," said Chapman.
With offices in Victoria, NSW and Tasmania, Australian UAV also plans to open offices in Queensland and Western Australia.
Established at the beginning of 2013 in Victoria, the company's core business is based on low cost rapid turnaround aerial survey and mapping data. Australian UAV is also well qualified for general aerial filming and special projects.
For more information on Australian UAV please visit the company's website at www.auav.com.au