Victoria Government's Minister for Manufacturing, Exports and Trade Richard Dalla-Riva welcomed the decision by US- headquartered Parker Hannifin, the world's leading engineering supplier, to consolidate its Australia-New Zealand operations in Wodonga.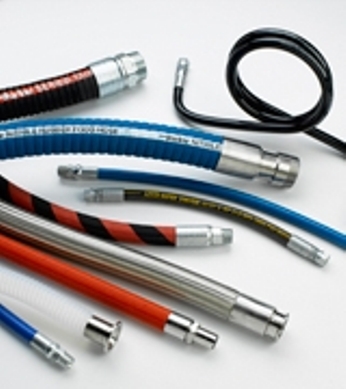 Parker Hannifin and the Victorian Government have been making significant investment for the upgrade of equipment and facilities and implementation of recruitment and training program and the decision to consolidate Parker Hannifin's Australia-New Zealand hydraulic hose and fitting manufacturing operations at Wodonga seemed logical.
According to Mr Dalla-Riva, the decision to choose Wodonga as the centre of these operations over the company's other facilities at Auckland and Adelaide was testament to the attractive operating conditions for large manufacturers in Victoria.
"I am very pleased to see a major company choosing to invest even further in Victoria and take advantage of the conditions such as excellent rail, road and port freight channels across the state and a 24-hour airport at Melbourne that ensure Victoria is one of the best states in which to operate an international manufacturing business," Mr Dalla-Riva said.
The consolidation is also welcomed by Member for Benambra Bill Tilley.
"We are always pleased to have reaffirmed that Wodonga is a great base for manufacturing and this decision will not only cement existing jobs at the facility but grow employment in the local area and contribute greatly to the local economy," Mr Tilley said.
"Parker Hannifin also has an agreement with the local Wodonga TAFE to continue to develop employee skills which is a great example of working with the community to retain a skills base here in Wodonga."
The Wodonga international base will also be creating 40 new local jobs.
Source: http://www.premier.vic.gov.au/media-centre/media-releases/3542-wodonga-chosen-as-international-base.html