Bespoke Medical Innovations, the creator of the unique Apnea-Seal™ nasal device, has partnered with the Australian Made campaign to raise consumer awareness of the custom-made nasal adaptor as an all-Australian product designed and manufactured at Bella-Vista, in Western Sydney.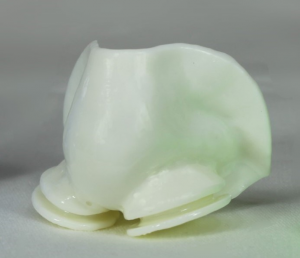 Darren Churchill, the Chief Executive Officer of Bespoke, said the company was pleased to join the program to promote its locally-manufactured product that battles the debilitating effects of Sleep Apnea.
"As a proud Australian company, Bespoke is pleased to be joining the Australia Made campaign. Apnea-Seal™ is a world-first nasal device which demonstrates how Western Sydney continues to be the forefront of innovative health technology," Mr Churchill said on Monday.
"As a certified licensee, Bespoke's partnership with Australian Made allows us to use the well-recognised Australian Made logo, which will support awareness of our locally-manufactured product and provide a solution for the 1.5 million Australians suffering the debilitating effects of Sleep Apnea."
To create the Apnea-Seal device, Bespoke engineers used state of the art 3D photogrammetry technology that "captures an exact impression of the patient's face", delivering a custom-fitted nasal interface which is then adapted to their existing Apnea mask.
"More than a third of Sleep Apnea sufferers are giving up on life improving CPAP treatment often because their existing mask isn't comfortable causing irritation, air-leakage and unnecessary noise," Mr Churchill said, adding that the company was conducting preliminary in-house trials with a cohort of patients from the local Hills community, as well as independent clinical trials facilitated by "recognised respiratory specialists" and sleep centres.
"Apnea-Seal™ offers hope to sufferers who continue to experience non-compliance with their existing masks."