Frosty Boy Australia has gained the highest international recognition for providing retailers and suppliers across the world with the highest possible production standards.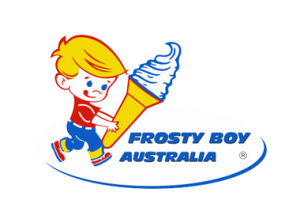 The company's new facility in Yatala has scored an Excellent rating in Safe Quality Food's (SQF) audit program, which ran unannounced for the first time this year to ensure that sites are "audit-ready" at all times.
"Frosty Boy's new facility in Yatala has received an Excellent rating in its SQF audit," the food manufacturer said in a press release.
"The company achieved the 'Level 3 Comprehensive Food Safety and Quality Management System' – the top rating, which covers Frosty Boy's products including dairy powders, creams, beverage bases, gelato, jellies and soft serve."
Dirk Pretorius, Frosty Boy CEO, said the Excellent SQF rating was validation of the quality of the company's new purpose-built manufacturing facility in Yatala and proof that it complies with food safety regulations in both domestic and international markets.
"This certification provides our customers with added confidence that the Frosty Boy products are manufactured using best practice systems," he said.
"An SQF rating is an internationally recognised program and helps us reach new markets both here in Australia and overseas."
SQF's audit program conducted a thorough assessment of all operations within the Frosty Boy business to ensure that the company satisfies every standard for producing quality and safe food. As part of the audit, random tests of soft serve and beverage products were also undertaken as further evidence of compliance.
Andrea Thomson, Frosty Boy's QA Manager, said food safety was the main priority for the business.
"Each and every team member is inducted in, understands the importance of food safety and takes responsibility to ensure the highest level of care is taken in production," she said.
"Our reputation with export markets is based on Australia's highest standards and this 'Excellent' rating provides us with yet another competitive edge."