Qantas, Australia's largest airline, has announced that it will place a multi-billion dollar order for a fleet of new Boeing 787-9 Dreamliners.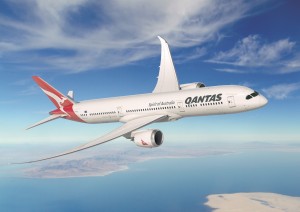 The airline will purchase eight 787-9 Dreamliners and will gradually replace five older Boeing 747s.
"We are honoured that Qantas has selected the 787 for its fleet renewal plan and to build upon on our long-standing relationship," said Dinesh Keskar, senior vice president, Asia Pacific & India Sales, Boeing Commercial Airplanes.
"The Dreamliner is the perfect fit for Qantas' new long-haul fleet, providing them with superior economics, flexibility and capability."
Four of the B787-9s will be delivered in fiscal 2018, while the other four will be delivered in the course of the next year.
"This milestone acquisition marks the scale of our turnaround and looks ahead to a new era for our iconic international airline. We're halfway through the biggest and fastest transformation in our history. Qantas is rapidly growing fitter, stronger, and smarter. These aircraft are a fitting emblem of that evolution – they show that we are revitalised and here for the long haul," said Chief executive Alan Joyce.
"We have looked closely at every aspect of the Dreamliner and it's the right aircraft for Qantas' future. The key reason we chose this particular aircraft is its incredible efficiency. Its new technology will reduce fuel burn, cut heavy maintenance requirements and open up new destinations around the globe. Because the 787 is smaller than the jumbos it will gradually replace, it gives us the flexibility of having more aircraft without significantly changing our overall capacity. Every Qantas aircraft is a symbol of Australia and these aircraft will represent Australian excellence and ambition on a global scale."
The airline also announced that it will return $505 million to its shareholders after a more than $3.3 billion turnaround in its bottom line.