BAE Systems has received a $50 million contract from the US Army for the continued production of MK 90 Propellant grains.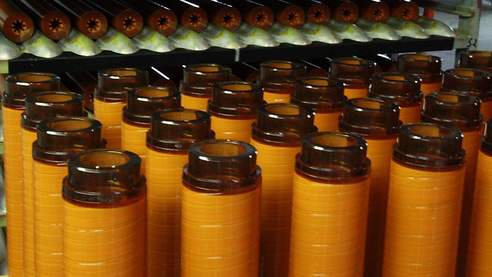 The MK 90 propellant grain – which is the propulsion component of the hydra 70 family of rockets used by the US military and a few other allied nations – is manufactured at the Radford Army Ammunition Plant in southwestern Virginia, where BAE Systems has been serving as the managing operator since 2012.
The production process for the MK 90 grain involves more than 300 people in five manufacturing areas at the Radford plant, which is the leading producer of military-grade propellants and the primary supplier of solventless propellants.
"The Hydra 70 missile is the work horse of the unguided missile category," said Reed McLean, Vice President and General Manager of Ordnance Systems Inc. at BAE Systems.
"It is the most commonly used helicopter-launched weapon system in the world, and we are pleased to fuel this multi-service, multi-national system."
BAE Systems has been producing MK 90 propellant grains since October 2012 and made the first delivery in August 2013. To date, the company has delivered approximately 500,000 grain units to the US Department of Defence.
According to the press release by BAE, the contract will begin in 2016 and continue through 2017.