Shanghai (25 August), Tokyo (27 August) and Seoul (28 August) are the three cities selected to host Stratasys' annual 3D Printing Forum in the Asia Pacific, the global provider of 3D printing and additive manufacturing solutions announced yesterday.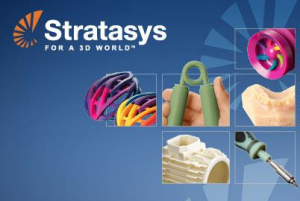 The single-day event titled: "3D Printing: Transforming the Manufacturing Landscape – Enable Organisations. Empower Individuals", will showcase the entire suite of FDM and PolyJet 3D printing solutions and materials at each venue and bring together industry leaders, 3D printing experts and customers to discuss the latest advances in additive manufacturing and industry-specific solutions.
"The first Stratasys Asia Pacific 3D Printing Forum last year was a great success as we demonstrated how 3D printing solutions empower businesses. This year we deep dive into advanced applications such as direct digital manufacturing, and industry-specific solutions that re-define the manufacturing landscape," said Omer Krieger, General Manager of Stratasys Asia Pacific & Japan.
"3D printing has been widely adopted in industries such as automotive, consumer goods and education. We hope that more organisations and individuals can learn from the sharing of local and overseas customers, gaining insights on the applications that meet the needs of their specific segments."
The event will feature illustrious presenters from the additive manufacturing industry, including Columbia University Professor Hod Lipson, who will give the keynote presentation on exciting business opportunities enabled with 3D printing, Stratasys' Vertical Solutions Vice President Richard Garrity, who will discuss the impact of 3D printing on Automotive, Consumer Goods and Education, as well as the company's General Manager Omer Krieger and MakerBot CEO Jonathan Jaglom.