National construction, property development, and civil and mining services company Watpac Limited has been awarded an $80 million contract by Chinese-owned Hanking Gold to deliver mining services at its Axehandle Gold Mine.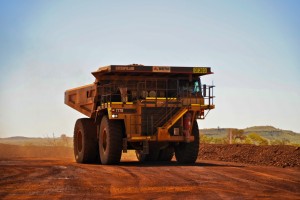 Hanking Gold is a diversified international mining company with over 20 years of mining experience in Australia, China and Indonesia. The company is on track to become a low-cost gold producer in Australia.
Under the terms of the agreement, Watpac will be in charge of removing and stockpiling topsoil and bulk excavating overburden and ore.
Watpac Managing Director Martin Monro said the new contract is a great boost for the company.
"We are delighted to be delivering this project for our highly-respected long-term client Hanking Gold. Over the last 12 months, we have focused on quality outcomes for our Civil&Mining clients and this strategy has shown that a strong focus on relationships, local networks and operational excellence are valued despite a challenging market. This contract is not only a major boost for the Group, significantly increasing the work in hand for our Civil&Mining business but is also a welcomed project for Western Australia," he said.
Watpac General Manager Civil&Mining Russell Hall said that the new contract is further recognition of the company's abilities to deliver effective, high quality and safe projects on time.
According to the company's ASX Announcement, work at Axehandle will commence shortly, with 100 new jobs to be created at peak operation.
Watpac's Civil&Mining business was also awarded a $9.3 million contract with Main Roads WA to deliver the South Western Highway Realignment project at Burekup. The company will build a new bridge across the Collie River and undertake associated bulk earthworks and road works.