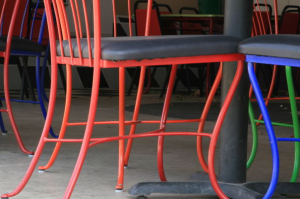 Calling all furniture manufacturers, architects and interior designers! The Australian International Furniture Fair (AIFF) will run from 2nd February 2011 till 4th February 2011 at Sydney Exhibition Centre.
The first furniture trading fair on the Asia-Pacific calendar, AIFF features the latest furniture and designs from over 200 Australian and international exhibitors. The fair is set to forecast upcoming trends and unearth talents of furniture industry.
AIFF is co-located with Hotel + Hospitality Furnishings, Decoration + Design Sydney and Flooring & Furnishings, featuring the latest and upcoming trends in bar/motels/hotels furnishing designs, high-end furnishings and latest development in texture, colours, etc.
The Edge will also unveil Australia's next generation of ground-breaking designers at The Edge Design and Innovation Showcase and Design Competition Award Presentation.
For more information, please visit AIFF website: http://www.aiff.net.au