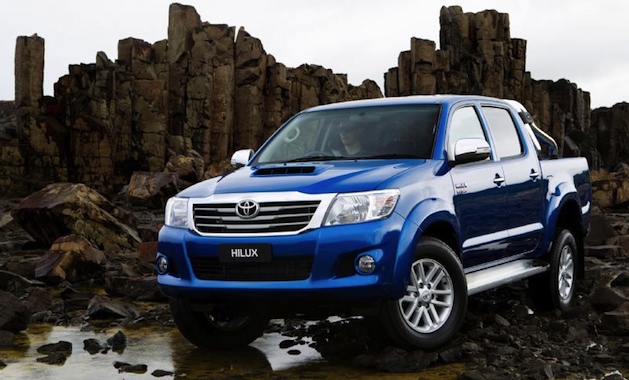 Toyota's HiLux has resumed its best-seller status with stock arrivals back to normal for the first time since last year's Thailand floods halted production.
HiLux 4×2 and 4×4 were the top-selling vehicles in their respective segments last month with combined sales of more than 3,500 vehicles.This was more than three times the January total, well above twice the December figure and up 57 per cent compared with February.
In fact, March was the best month for HiLux since the same month in 2011 when Japan was hit by a deadly tsunami that also disrupted HiLux production.
With shipments now back to normal levels, the resurgent HiLux helped lift Toyota Australia's overall total sales in March to 18461 vehicles – 81 per cent more than its nearest rival.
Camry sales, including the new-generation petrol and hybrid models – were up by 42.8 per cent over the same month last year.
Other double-digit percentage improvers compared with March 2011 were FJ Cruiser, Prius, Yaris and LandCruiser 200 Series.
Yaris was the best-selling compact car with sales up 20 per cent compared with the same month a year ago.
LandCruiser 200 Series recorded a March-on-March sales increase of 37.8 per cent.
Toyota Australia's executive vice president David Buttner said Toyota and its dealers were working overtime to get the popular HiLux to customers as quickly as possible.
"We understand the importance of HiLux to businesses and to individual customers, whether it's being bought for workhorse or family duties, or both," Mr Buttner said.
"I would like to thank all our HiLux customers for their understanding and patience as well as the remarkable loyalty they have shown," Mr Buttner said.