Aussie company RayGen Resources Pty Ltd has signed an agreement with Chinese partner JuYe Solar to expand its manufacturing business in Blackburn in the next five years.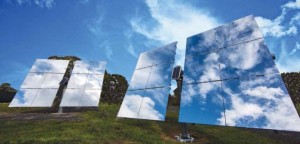 The establishment of a high volume repeatable manufacturing line facility for RayGen in Victoria is set to expand the company's workforce from 25 to 225 over the next five years, with jobs in engineering, research and development, high-tech manufacturing and head office roles.
Under the terms of the agreement, up to 500 megawatts of concentrated solar PV plants will be built in China using RayGen's technology.
The facility in Victoria will produce receivers for concentrated solar photovoltaic (CSPV) systems that will be sold to the Chinese market, including to China Three Gorges New Energy Co, which is a unit of state-owned China Three Gorges Corp.
The agreement was inked during a signing ceremony held in Beijing that was attended by Premier Daniel Andrews, senior officials of the Chinese Government, senior executives from JuYe Solar and the CEO of China Three Gorges New Energy Company.
"Chinese investment in Victorian businesses is helping to create jobs in our state. This landmark agreement brings 200 new jobs to Victoria in engineering, research and development, and high-tech manufacturing," said Mr Andrews.
"This deal demonstrates the value of Victoria's growing trading relationship with China and shows that two-way investment is beneficial to both our state and our largest trading partner."
A Memorandum of Understanding between RayGen, JuYe Solar and China Three Gorges was signed in March 2015.