Adelaide beverage company Bickford's has announced plans to build a brewery on Kangaroo Island.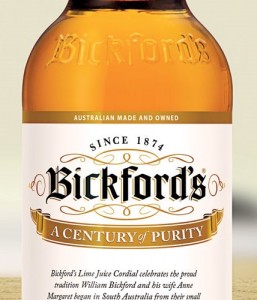 The company has lodged an unsolicited proposal to build a craft distillery and microbrewery in the former Kingscote Police Station, cells and nearby land in the Kingscote Wharf precinct on the island.
Sustainability, Environment and Conservation Minister Ian Hunter said the State Government would only allow this development to proceed if it delivers value for money for taxpayers and meets all the relevant legislative requirements.
"Bickford's is a respected local brand, and a preliminary assessment has indicated this proposal is worth exploring in further detail," he said.
"The company has advised the proposal will not impact on the nearby playground, war memorials and barbeque facilities. Premium food and wine is a strong drawcard for visitors to South Australia, and we believe there is scope to expand the industry. With a yearly average of more than 60,000 people visiting Kangaroo Island from interstate and overseas, we're keen to explore opportunities to help expand the local tourism industry and create new jobs."
Minister Hunter said that the company's detailed business case would be considered by the Government and the development would have to comply with the relevant assessment process.
The Minister also said that the community would have an opportunity to have their say through the assessment process, with details of the community consultation to be announced over the course of the assessment.
Bickford's is one of Australia's oldest and most treasured brands and one of few bottling companies in the world that has invested in Sterile Filtration technologies in order to produce preservatives-free products that require no pasteurising.
For more detailed info about the company, please go to http://www.bickfords.net/