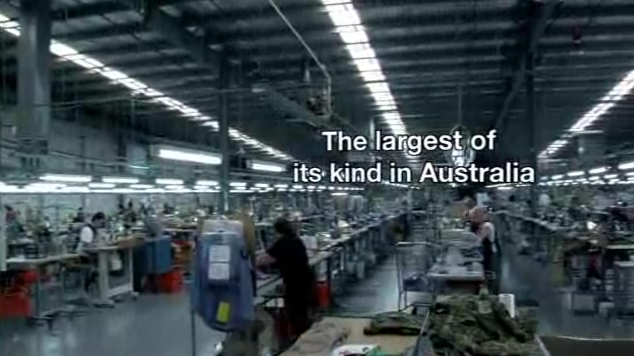 Australia's leading designer and manufacturer of specialised defensive clothing, Australian Defence Apparel,  has recently received support by the Victorian Coalition Government.
Manufacturing, Exports and Trade Minister, Richard Dalla-Riva announced the support provided to Australian Defence Apparel Pty Ltd (ADA) in Bendigo, will see the manufacture of new combat body armour that will potentially be used by Australian and international defence forces.
Mr Dalla-Riva said the new ADA body armour will consist of light weight thermal tiles that are a world first in defence innovation, developed in Victoria.
"This technology was developed in Victoria and demonstrates the benefits of close co-operation between Victoria's world class manufacturing and R&D institutions," Mr Dalla-Riva said.
"This means that soliders will be able to not only meet their armour requirements but carry less-weight, making them better protected and more agile in the field.
"It will be manufactured using leading edge production techniques and will enable ADA to respond far more rapidly to the ever-changing demands of the Australian Defence Force by quickly developing new designs or ramping up production to meet surges in demand.
"The new body armour vests also have the potential to be exported to police and security forces around the world, making them a fantastic example of how Victoria is leading Australia in defence industries," he said.
Australia's largest producer of protective clothing, combat body armour and personal load carrying equipment, ADA employs around 200 staff across its Coburg and Bendigo sites.
'The new armour grade ceramic technology was developed by ADA in partnership with the Defence Science and Technology Centre, Defence Materials Technology Centre, Victorian Centre for Advanced Materials Manufacturing and CSIRO.
Mr Dalla-Riva said Victoria's defence industry employed over 7,500 people and generated around $1.5 billion per annum in defence business.'
Source: