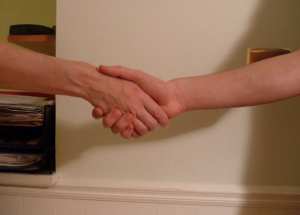 Customers for Life, the type of customer every business owner covets. The type of customer that keeps coming back to you, stays true and loyal to you for life. They keep your business sustainable and profitable.
But, how to secure this type of customers?
Think your local mom and pop grocery store: What type of service do they offer? Personality marketing and the extra mile.
People love doing business with people. So, personality plays a big role in in developing a trust between you and your clients. Don't hide behind your business. Instead, stand out and promote your business.
Besides that, customers love it when you go the extra mile for them. Attend to their every need and always follow up a delivery with a courtesy call to show customers you care.
Encourage your employees to do the same and you are on your way to secure a legion of loyal customers.