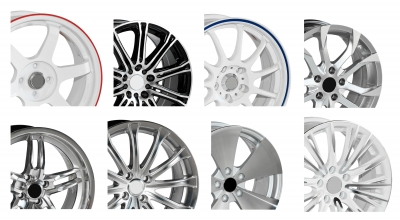 The genuine world first was the talk of the recent Fraunhofer Institute conference in Germany, where Carbon Revolution was the invited guest speaker as the recognised global leader in this technology.
Carbon Revolution's carbon fibre wheel has attracted enormous interest in Europe, which is considered the global car manufacturing industry leaders; especially in new technology validation. Carbon Revolution is also in active discussions with car manufacturers in the United States and in Australia.
Later this year, Carbon Revolution will start manufacturing from its first commercial production line in Geelong. This will be a pilot line of between 3000 to 6000 wheels per year – some of which will be the first saleable product with the remainder being for further testing and development activities.
Executive Chairman Jake Dingle, who has recently returned from Europe and the US, said the positive feedback from the Fraunhofer conference, significant progress with vehicle manufacturers and a meeting in Brussels with the European Commission, confirmed the company's long-held belief that lightweight carbon fibre wheels are the way of the future for vehicle manufacturers.
"Clean technology in the motor vehicle manufacturing sector is vitally important and the Europeans are placing major importance in the latest fuel-saving and emission-reducing technology," Jake said. "At the Geneva Motor Show last month, the huge emphasis on CO2 emissions and fuel economy was remarkably consistent across the whole industry, including performance and mainstream players alike."
"Carbon dioxide emissions per km will continue to be a major selling point and our wheel can produce an improvement of six per cent in fuel economy, with the possibility of more savings with full integration into the next generation of lightweight vehicles. That's very significant and the Europeans have a huge interest in our lightweight wheel for that reason."