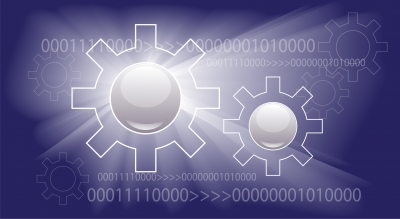 Minister for Manufacturing, Exports and Trade Richard Dalla-Riva has stated new productivity networks, support for new technology and innovation and specialist advice and services for Victorian manufacturers will be a key focus of $58 million in funding over the next four years in the 2012-13 Victorian Budget.
With the aim of taking full advantage of future opportunities in Victoria, the budget is set to be a clear plan on how best to tackle the challenges facing manufacturing in Victoria.
"Manufacturing is central to Victoria's economy, worth around $28 billion to the state and $108 billion to the national economy," Mr Dalla-Riva said.
"Last year manufacturing generated 300,000 jobs and $15.3 billion in exports in Victoria.For manufacturing to meet challenges like the high Australian dollar, increasing global competition and the carbon tax, it must be a high performance industry, driven by increased productivity and innovation.
The coalition Government will invest $24.8 million in Manufacturing Technology program, providing grants of up to $250,000 to help manufacturers acquire and integrate new technologies.
"These grants will support Victorian manufacturers to transform their operations by adopting strategies that improve productivity and competitiveness, strengthen capability and encourage wider and ongoing innovation," Mr Dalla-Riva said.
The Coalition Government has also set out to provide$7.5 million to the Manufacturing Productivity Networks initiative, with the aim to connect and built successful business partnerships amongst manufacturers.
"This funding includes support for networks to plan and scope potential activities and to undertake specific projects such as information exchanges, collaboration with research institutions or pursuing new business and market opportunities," Mr Dalla-Riva said.
A new Specialist Manufacturing Service, will be supported with $13.7 million by the Coalition Government. The program of 'practical services' is geared towards helping businesses and branching out to new markets.
"Small manufacturers will also benefit from a $9 million commitment for a Building Innovative Small Manufacturers program. This program will provide information and support services, including workshops and seminar programs, a customised on-line entry point and mentoring for enterprises," Mr Dalla-Riva said.
To manage the transition of retrenched manufacturing workers, a further $3 million has been allocated through a response team who will provide early information and support services.
"This Budget is about driving economic activity, productivity and jobs," Mr Dalla-Riva said.
"It's about taking responsible and necessary action to meet our challenges and rebuild the state's finances.
"This Budget delivers the practical support to build a stronger, more innovative and agile manufacturing sector to secure future growth and jobs across Victoria," Mr Dalla-Riva said.
Source:
http://www.premier.vic.gov.au/media-centre/media-releases/3751-58-million-for-high-performance-manufacturing.html