The Hershey Company has announced that its milk chocolate Hershey's Kisses and its Hershey's Milk Chocolate Bars will now be made with "real ingredients" instead of artificial flavours.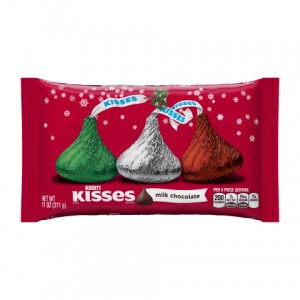 In a news release issued last week, the candy company said that the move was part of a strategy to transition to simpler ingredients.
Hershey also said that the holiday Hershey's Kisses will launch with the new SmartLabel, a QR code that consumers can use to gain access to detailed info about a product, such as ingredients, nutrition facts and allergens.
"We started making our great-tasting chocolate in 1894 with ingredients you might find in your pantry, like cocoa, milk, sugar and vanilla, and we're continuing that tradition today," said Mary-Ann Somers, vice president and general manager of US Confection, The Hershey Company.
"People want to see ingredients that they know and are familiar with in their foods and we're listening. Our commitments to simple ingredients and transparency continue with some of our most popular products, Hershey's Kisses Milk Chocolates and Hershey's Milk Chocolate Bars."
According to Hershey's news release, the new simple Hershey's Kisses Milk Chocolates and Hershey's Milk Chocolate Bars are made with fresh milk from local Pennsylvania farms, cocoa beans sourced responsibly from West Africa, pure cane sugar and natural flavour, with these ingredients reflected on-pack.
"There is a growing expectation for companies to provide more transparency about all that goes into their products and we're at the forefront, piloting the SmartLabel™ this holiday season," said Somers.
For more detailed info, please go to www.thehersheycompany.com/