The manufacturing sector fell sharply in April following a slight decline in March. The latest seasonally adjusted Australian Industry Group – PwC Australian Performance of Manufacturing Index (Australian PMI®) fell 5.6 points to 43.9 points. New orders were down approximately 6 points and exports were over 5 points weaker.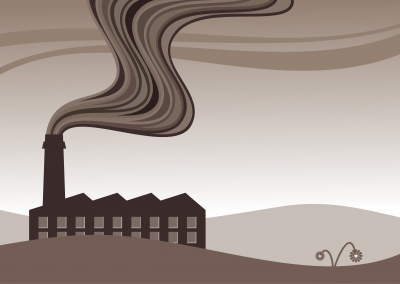 "While it is a reading of only one month, the steep fall in manufacturing activity in April rings true and is of serious concern," said Innes Willox, Australian Industry Group Chief Executive. "The fall in the Australian PMI® is consistent with what we are hearing from Ai Group members and a range of other data. Manufacturers continue to be adversely affected by the strong dollar, comparatively high unit labour costs and rising energy prices. Production, employment and new orders all fell sharply in April pointing again to the importance of lower interest rates both in reducing borrowing costs and in easing pressures on the currency."
Ten of the twelve subsectors declined, up from seven in March. The largest falls were recorded in the basic metals, textiles, wood products and furniture sub-sectors.  Employment also fell significantly in these subsectors.
Only the construction materials and paper, printing and publishing subsectors recorded an expansion in April, and South Australia and Western Australia were the only states to record expansion in manufacturing activity.
"As predicted in February, after a flood of announced job cuts in the manufacturing industry, the result has been a dramatically reduced Australian PMI," said Jeremy Thorpe, PwC Partner – Economics and Policy. "April figures show 10 of the 12 manufacturing sub-sectors recording a decrease in activity. With job cuts continuing to be announced in the manufacturing sector, it is probable the Australian PMI® will continue to decline, irrespective of the likely Reserve Bank interest rate cut in May."
The employment subindex fell over 5 points in April to approximately 46 points.  However, there were significant increases in employment in the transport equipment subsector due to demand from mining businesses.
Wages growth and input costs continued to rise while selling prices also fell putting further pressure on profit margins.
The Australian PMI® is a seasonally adjusted national composite index compiled by surveys of a representative sample of over 200 firms.  Surveys are based on production, sales, new orders, supplier deliveries and employment.  A reading above 50 points indicates that manufacturing is expanding and below 50 indicates that it is declining.