The Andrews Labor Government has called on the Prime Minister to commit to building the Navy's 12 new submarines outlined in the Defence White Paper in Australia with targets set for Australian content.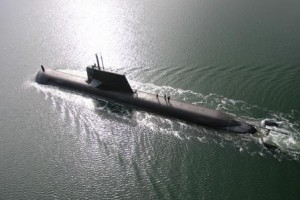 The White Paper, which was released last week, reveals the preferred partner to build the new submarines will be announced this year but does not say where they will be built.
Victorian Minister for Industry Lily D'Ambrosio called for a national approach to the submarine project that draws on the collective shipbuilding expertise across the country.
She said Victoria's defence sector – which has a world class supply chain network and the manufacturing capability to supply major projects – will be presented with "limited opportunities" if the submarines are built offshore.
"Whether it's building offshore patrol vessels or military vehicles, Victoria has the expertise and capability to deliver national defence projects that will boost our economy and create jobs – particularly if there are targets for local content," Ms D'Ambrosio said.
She said Victoria has the largest defence manufacturing industry in Australia and the capability to build the Army's Land 400 combat vehicles outlined in the White Paper.
"The Turnbull Government must support local jobs by building major defence projects in Australia. Victoria has the capability to build and supply both major shipbuilding and combat vehicle projects and should be given a fair share of the work."
According to Ms D'Ambrosio, the Prime Minister could keep the Williamstown shipyard alive by fast tracking a selective tender to BAE Systems to build the Navy's Offshore Patrol Vessels at Williamstown and "awarding them a contract to do the block work on the navy frigates", which will be built in South Australia.
Victoria's defence industry is worth $8 billion a year, with more than 300 businesses employing 7,000 people.