From the Minister for Manufacturing, Exports and Trade
Minister for Manufacturing, Exports and Trade Richard Dalla-Riva today called on Victorian exporters to seek the stamp of international success by applying for the Governor of Victoria Export Awards.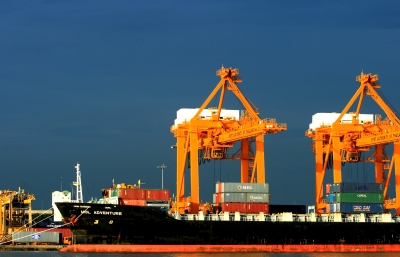 Minister Dalla-Riva said the Governor of Victoria, Alex Chernov, AC, QC, was the patron of the prestigious awards which have been running for 33 years.
"The Export Awards recognise the skill, achievement and contribution made by Victorian exporters to the state and the nation," Mr Dalla-Riva said.
"Last year our manufacturers exported goods and services worth about $31.5 billion and supported up to 500,000 Victorian jobs.
"The awards are designed to recognise and reward Victoria's most successful and innovative exporters in order to stimulate greater involvement in export among Victorian businesses, and last year thirteen Victorian companies were recipients.
"The Export Awards promote community awareness of the importance of exports to the State's economy and underlines the Victorian Coalition's whole-of-government International Engagement Strategy which is a commitment from the Government to further assist Victorian businesses become export success stories," Mr Dalla-Riva said.
The Governor of Victoria Export Awards are part of a national program. All States and Territories run their own programs with the State winners of each category automatically qualifying as finalists in the National Export Awards.
The award categories for 2012 are: Agribusiness; Arts and Entertainment; Education and Training; Emerging Exporter; Information and Communication Technology; Large Advanced Manufacturer; Large Services; Minerals and Energy; Regional Exporter; Small Business; Small to Medium Manufacturer; Small to Medium Services; Victorian Export Award for Innovation Excellence; and Victorian Exporter of the Year.
Applications for the Export Awards close on 16 July and the winners will be announced at a ceremony at Government House on 16 October. The national awards will be held on 27 November in Canberra.
More detail can be found on the Export Victoria website www.export.vic.gov.au or one of 14 Victorian Government Business Offices around the State.
Source:
http://www.premier.vic.gov.au/media-centre/media-releases/4001-governor-of-victoria-export-awards-2012-open.html