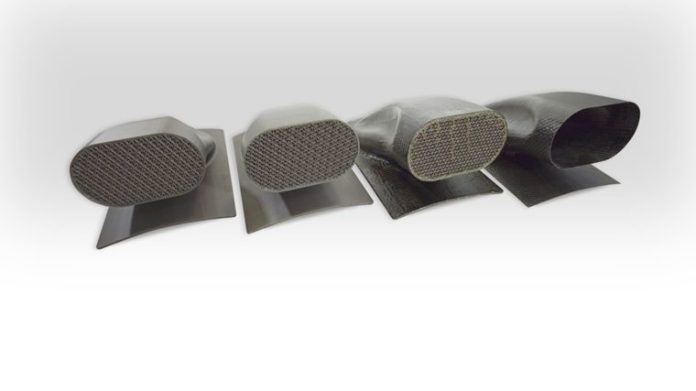 3D printing giant Stratasys has introduced four new enhancements to Stratasys Fused Deposition Modelling (FDM®)-based 3D printers, fully optimising select models for creating functional product prototypes, production tools and end-use parts for the most demanding manufacturing applications.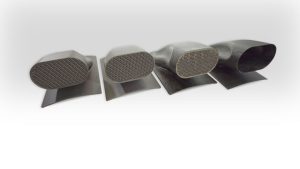 To make the production of complex hollow composite parts easier, the company introduced a new Sacrificial Tooling Solution comprised of its new ST-130 material and new fill patterns. Together, the new material and fill patterns provide faster dissolution, rapid build speed, better autoclave performance and greatly improved tool quality.
According to Ryan Sybrant, Director, Manufacturing Marketing and Enablement at Stratasys, the new sacrificial tooling solution is available for the Fortus 450mc and 900mc 3D Printers.
"Ideal for automotive, aerospace and sporting goods industries, the new ST-130 material empowers manufacturers of composite parts with an accelerated, more cost-effective option for sacrificial tooling," Mr Sybran said.
Stratasys is also introducing the Fortus 900mc Acceleration Kit which reduces production time and cost for both parts and tooling. Designed for Stratasys' most powerful FDM 3D printer, this new kit allows very large structures to be 3D printed up to three times faster. The kit will first be compatible with ASA and ULTEM™ 1010 materials.
Because aerospace engineers and manufacturers require materials with precise specifications and traceability for prototypes and end-user parts, the company has introduced Stratasys ULTEM 9085 Aerospace grade filaments which are produced according to aerospace specification requirements.
"While there is no change from the standard ULTEM 9085 material, the new Aerospace designation allows for full production traceability in compliance with strict aerospace requirements. In addition to the Stratasys Certificate of Compliance, each order of ULTEM 9085 Aerospace grade filament is provided with traceability documentation and a certificate of analysis confirming batch material properties," the company said in a media statement.
"Engineers can begin prototyping sooner – avoiding lengthy time-to-market for new aerospace designs and high costs resulting from late development design changes. ULTEM 9085 Aerospace is also optimised for low-volume or custom tooling applications."
Stratasys also announced that the tough PC-ABS Material will now be available on more Stratasys 3D printers.  According to the company, owners of the Fortus 380mc and 450mc 3D Printers will now have the opportunity to use the durable PC-ABS filaments for more challenging applications, such as power-tool prototyping and industrial equipment manufacturing.
"We believe that these new enhancements will greatly increase the impact of Stratasys FDM 3D printing solutions, clearly demonstrating a commitment to the ongoing success of our manufacturing customers. Each new feature is designed to address specific manufacturing requirements – including speed, ease-of-use and creation of new industrial applications," Mr Sybrant added.