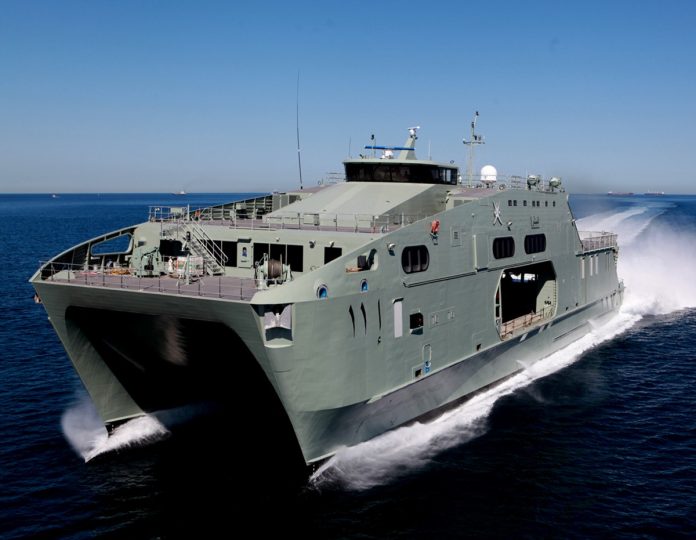 Austal Limited announced that the 72m High Speed Support Vessel (HSSV) – the RNOV Al Mubshir – has been delivered to the Royal Navy of Oman on time and within budget.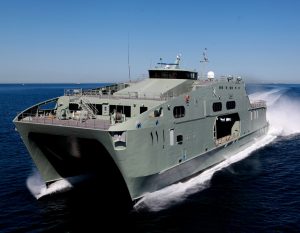 The RNOV Al Mubshir is the first of two 72 metre HSSVs to be delivered to the Royal Navy of Oman under a US$124.9 million design, construct and integrated logistics support contract.
The second HSSV is scheduled for delivery to the Royal Navy of Oman later this year.
The HSSV is used to support naval operations, including helicopter operations, rapid deployment of military personnel and cargo, and search and rescue operations.
Austal Chief Executive Officer David Singleton said the timely delivery of RNOV Al Mubshir demonstrated Austal's international competitiveness and its capability to design, construct and export high-value defence vessels to new markets from its Australia shipyard.
"The HSSV leverages our revolutionary intellectual property and technology in high speed vessels and demonstrate our proven ability as a prime defence contractor to navies across the globe," Mr Singleton said.
"Construction of the second HSSV is progressing well and on track for delivery to the Royal Navy of Oman later this year. Meanwhile, the Henderson shipyard is also busy with construction of two further Cape Class Patrol Vessels valued at $63 million, which will be deployed by the Royal Australian Navy, as well as design work for the recently awarded $305 million Pacific Patrol Boats Replacement Project."