Andrew and Ursula, with the vision of supplying quality cosmetic products at a competitive price range,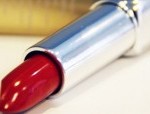 established Blush Amour Cosmetics over 10 years ago.
With 25 years of experience in business and obtaining knowledge from many famous people, Blush Amour management has built their reputation as an Australian owned cosmetic brand famous for quality, competitive pricing and service.
Blush Amour's products are manufactured with high quality ingredients at a very affordable price. They come in attractive and innovative packaging to suit the contemporary needs of their customers.
All Blush Amour products' packaging are manufactured from recyclable products. In a bid to generate awareness about environmental issues, Blush Amour sponsored the 2007 Miss Earth Australia Pageant.
The introduction of exclusive products with a wide range of colours has, over the years, seen the brand form its own identity within the cosmetic industry and retail market. Their competitive pricing also lead to multiple purchases at any one time by end users.
Blush Amour's key personnel, along with dedicated staff have contributed to the success of the brand by generating ideas and sharing their expert knowledge to assist in developing a range of products and retail distribution system.
They recently collaborated with Andon Creative to produce an advertising campaign. Apart from setting a place in the social media landscape (Facebook and Twitter), the campaign also includes a TV ad which is set to air on Channel 9's GO! on 19th December 2010.