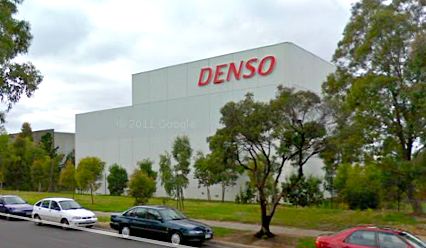 Minister for Manufacturing, Exports and Trade Richard Dalla-Riva made the announcement following a visit to DENSO's headquarters in Nagoya, during an official visit to Japan to meet with investors, corporations and officials.
Based in Croydon, Victoria, Denso locally manufactures engine cooling systems, air conditioning, air intake systems, fuel pump modules and instrument clusters as well as the sales of imported and aftermarket products.
"The projects will help secure DENSO's future in Australia and enable it to maintain its core competencies in automotive engineering, Not only does it further strengthen the relationship between Japan and Victoria – it is recognition from another major international company that Victoria is the ideal place to establish manufacturing due to its existing manufacturing networks, geographical advantages and attractive regulatory stability." Mr Dalla-Riva said.
Denso's new projects will include the development and manufacturing of air conditioning units in caravans, the localisation of thermal related manufacturing processes and an additional investment to improve customer assistance and technician training.
The DENSO Group in Australia currently employs 400 staff, with the latest investment to create 16 jobs.
While in Japan, Mr Dalla-Riva launched the Japan chapter of The Victorian Connection.
"As a result of the strong trade links between Victoria and Japan, there is a large expatriate population of Victorians in Japan with extensive networks," Mr Dalla-Riva said.
"The Victorian Connection is a complement to the Coalition's International Engagement Strategy and aims to connect alumni, expatriates and supporters to tap into market intelligence and assist with opening up new avenues for Victorian trade and investment with Japan."
Japan is one of Victoria's largest trading partners with bilateral trade worth over AUD$6.5 billion a year. Victoria is also home to more than 140 Japanese companies.
Source: