CIMIC Group's global mining contractor, Thiess, in joint venture with local contractor Khishig Arvin, has won the first underground decline project at the Rio Tinto-operated Oyu Tolgoi copper and gold project in Mongolia's southern Gobi desert.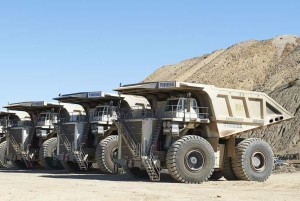 The contract is valued at approximately $130 million, of which Thiess' share is 80%.
Commenting on the contract award, CIMIC Executive Chairman Marcelino Fernández Verdes said it includes the construction of a box cut and development of twin declines, incorporating both a service and a conveyor tunnel.
"This project is key to unlocking Oyu Tolgoi's potential and is a great addition to Thiess' diverse mining portfolio," he added.
Thiess Managing Director Michael Wright said work will commence later this month and is scheduled for completion in 2020.
"The combination of our underground development expertise and ability to leverage our experienced Mongolia-based team provides us with the foundations for success," Mr Wright noted.
"We are proud to facilitate the growth of a world-class copper and gold operation and deliver long-term solutions at Oyu Tolgoi. Building local capability is integral to our approach and, with the assistance of our partnership with Khishig Arvin, more than 90% of our workforce will be Mongolian personnel. "
The Oyu Tolgoi mine is owned by the Government of Mongolia (34%) and Turquoise Hill Resources (66%, of which Rio Tinto owns 51%).