Fonterra Australia announced that it will strengthen its Australian distribution network and six warehouses under one facility in Melbourne, following the signing of a 10 year Warehouse Service Agreement with NewCold Advanced Logistics.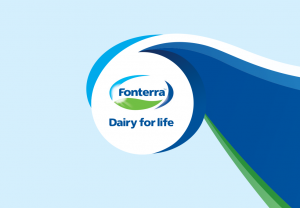 Fonterra Australia Managing Director, René Dedoncker, said by bringing all their third party warehousing services under one roof they will be able to get dairy foods and ingredients to their domestic and international customers even faster.
"The first of its kind in Australia, the facility is highly automated and because of its technology we can be more agile and responsive to our customers' needs, deliver smaller and more frequent orders and importantly, improve our service delivery."
Dedoncker said that NewCold uses impressive state of the art systems, robots to pick and pack orders and the 'dark' cold storage significantly reduces electricity use.
"Importantly, having all our warehousing services under one roof will help meet the needs of our multi-hub strategy, which is about playing to our strengths in global ingredients of cheese, whey and nutritionals complementing our Consumer and Foodservice businesses," he added.
The 12-storey facility will be capable of holding up to 110,000 pallets and will initially employ around 60 NewCold people in IT, engineering, software development and management to run the facility 24/7.
Founder and Executive Vice President of NewCold, Bram Hage, said this new operation will be one of the very few facilities in the world that is both ambient and temperature controlled under one roof in a highly automated environment.
"Our Melbourne operations will play a critical role in driving NewCold's expansion throughout Australia and Asia Pacific. To partner with Fonterra, the world's largest dairy exporter, demonstrates our strength in highly automated supply chain management."