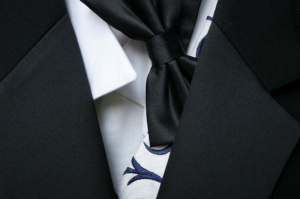 In recent years, office dress code has certainly relaxed with employers encouraging employee interaction. There's the common "casual Friday" and the occasional themed dress code. However, opting a more relaxed dress code may create confusion among employees. How "casual" is a casual Friday?
Look around – Observe your colleagues, seniors and even your superior. This gives you an idea of how formal or casual your office environment is. If your boss, seniors and colleagues wear jeans and sneakers to office on a daily basis, it is safe to assume there is no need to look extremely formal, unless specified. Likewise, if most people in your office are seen in formal office wear, just follow the formal dress code.
Casual wear – You want to appear stylish yet not losing your professionalism. So, dress like one. While jeans are allowed, make sure they are not faded or torn. Shorts, flip-flops or anything that resembles beach wear is a big no. For women, leave the sequins, minis, see-through and low-cuts for clubbing. You are expected to maintain certain decency while dressing casually.
Make-up – While heavy make-up on women is not encouraged, a hint of colour on your cheek is the basic in showing your professionalism. Subtle and natural make-up will increase your confidence and indirectly, your productivity at work. However, the use of hair spray and perfume should be subtle as well.
When picking office wear, opt for subtle shades. Garish colours do not work well as office looks. Before leaving office, check in the mirror to make sure you are well-groomed. Always remember that first impression counts. No one will take a shabbily dressed person seriously.